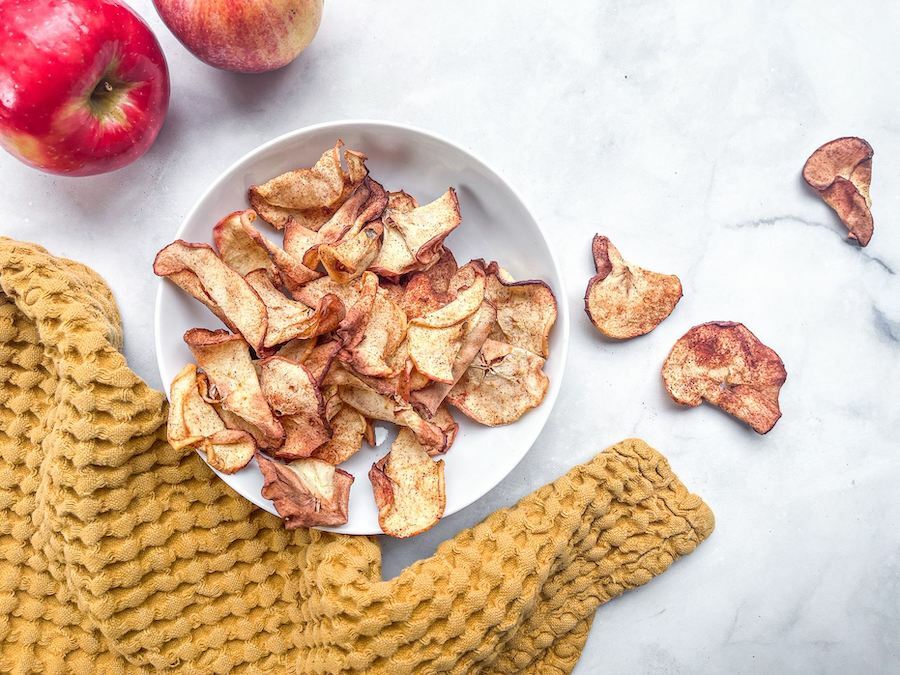 Air Fryer Apple Chips with Autumn Spices
The perfect healthy snack for the whole family!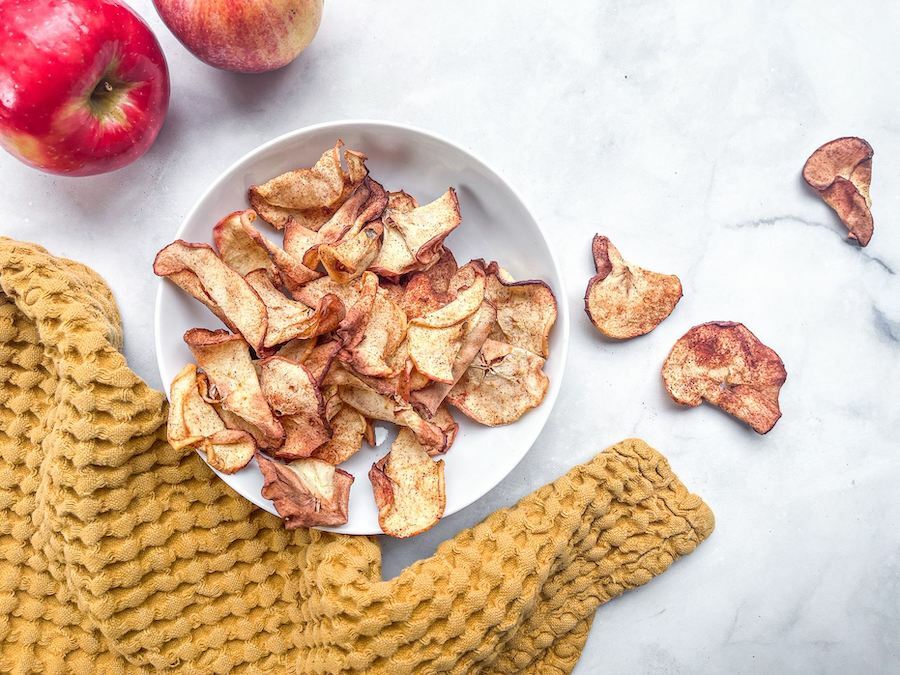 This Air Fryer Apple Chips recipe brings on autumn spices for a delicious, healthy snack for kids and adults—a perfect alternative to greasy potato chips! These crispy apple chips are dusted with cinnamon, nutmeg, and cloves that will remind you of your favorite apple pie. It's one of the easiest apple chip recipes you will ever make—and they're great to pack for lunch or a late afternoon snack.
Choose your favorite variety of apple: Fuji, Honeycrisp, Gala, Granny Smith, and Braeburn all work well. Likewise, you can try various spice combinations depending on your tastes and preferences!
Start by slicing the apples with a mandolin, if possible. This will give you the most consistent, smooth slices. Keep the slices at about 3mm or ⅛ inch thickness, leaving the skin on.
Line the slices in the basket and let it fry for about 16 minutes. Shake or flip the apples every five minutes while cooking. Be sure to separate the ones that stick together, as they tend to shrivel up once heat is applied.
After they're crispy and browned, lay the apple chips on a cooling rack. Sprinkle with cinnamon, nutmeg, and cloves while they're still warm—that helps the spices stick onto them. Enjoy your delicious, crispy snack!
Tips:
If you do not own a mandolin, your apple slices may turn out thicker, which means they may need more time in the air fryer.
The apple chips may feel firm but not crisp right after you take them out of the air fryer. They will crisp up after they cool completely.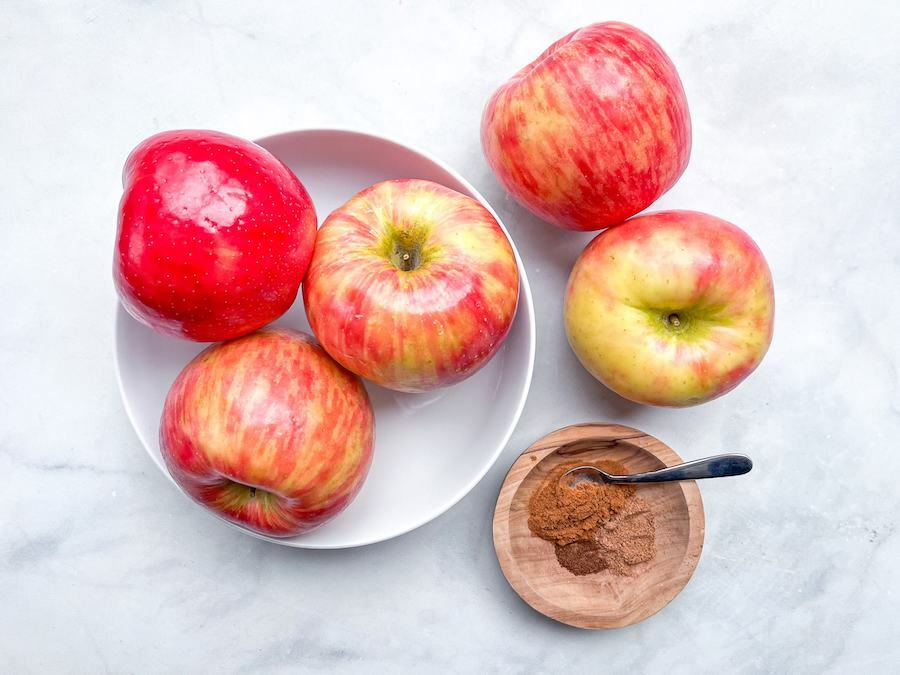 Details
Serves:

6

Prep Time:

5 minutes

Cook Time:

16 minutes

Total Time:

21 minutes
Print this Recipe
Ingredients
3 apples (Honeycrisp or Fuji), thinly sliced (use a mandolin)

1 tsp cinnamon

1/4 tsp nutmeg

1/8 tsp clove
Directions
Slice the apples with a mandolin, if possible. Set it to 3mm or ⅛ inch thickness and leave the skin on. Remove the seeds by shaking the slices.

Warm the air fryer to 300 degrees F. Then add the slices to the basket; do not stack more than two layers of apples. Fry for about 16-18 minutes. Toss the apples every five minutes, making sure they are spread out. The apple slices will start to shrivel up, becoming a golden brown color with a crispy texture.

Set the apple chips onto a cooling rack and sprinkle them with cinnamon, nutmeg, and cloves while they are warm. Then let them cool completely. They will continue to crisp.

Serve them immediately or store them in a mason jar or air-tight container.