The Benefits of Joining a CSA (And How to Find One)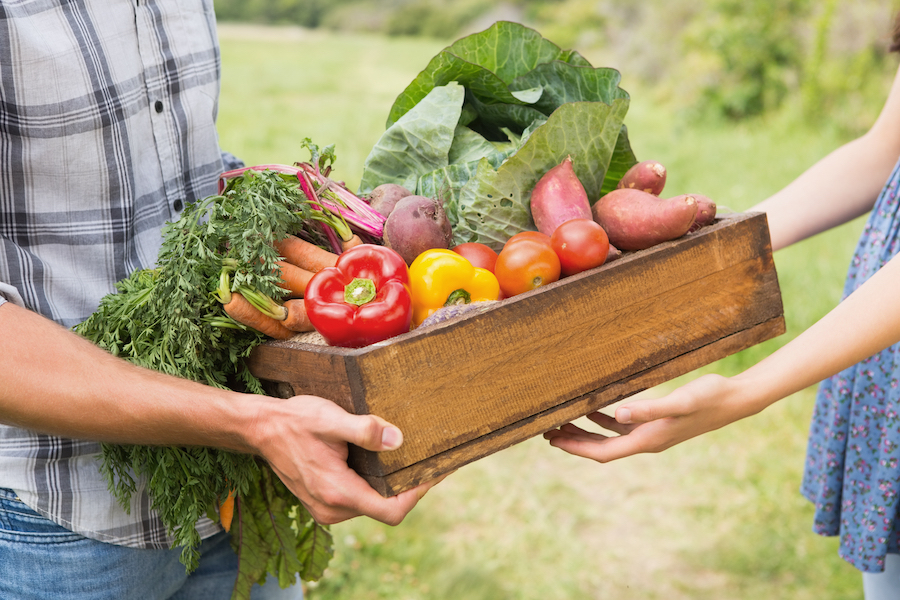 If you're following the Paleo Diet®, your grocery list is largely made up of fresh vegetables, grass-fed or pasture-raised meat, and free-range eggs. While your body benefits from this way of eating, your wallet might be hurting—these high-quality foods can have a high price tag! It can also be a challenge to find good sources for locally grown produce and grass-fed meat. The offerings at your local grocery store might not cut it and there may not be a convenient farmers market in your area.
Community Supported Agriculture (CSA) could be a great solution for making your Paleo lifestyle work. While CSA models vary, the general principle is that customers support a specific farm or group of farms by buying "shares" of their products. In exchange for paying at least part of the season's cost up front, customers usually receive a slight discount off the equivalent retail costs, or they receive special items not available in regular retail outlets.
CSA started as a model primarily for vegetable sales, but now all kinds of farms are getting in on the action. In some areas, farms have formed cooperative CSAs that offer a wider variety of products. By joining a CSA run by a local farm or cooperative, you can ensure you're getting the freshest produce and properly raised meat at a reasonable cost.
How does it work?
How it works varies with each CSA, but most will ask for some sort of commitment at the beginning of each season. You might be asked to pay for the entire CSA share up front or make a deposit. However, some CSAs will offer weekly or monthly payment options.
Your farm will tell you how to pick up your CSA share—some farms only offer onsite pickup, while others deliver to several locations in the area or even offer home delivery. Pickups will usually be on a set schedule, just keep in mind that CSAs aren't quite like FreshDirect or other grocery delivery services and it depends on the farm's harvest schedule.
Your farm should give you plenty of information about what to expect in your share. Many CSAs offer little to no choice; the farmer plans out the shares based on how the harvest is going. But many farms respond to customer demand and let CSA members have some say about what they want in their shares. Meat and eggs are often available as an add-on to a vegetable share, although some meat producers have their own CSAs.
How can I find one?
There are a number of websites that can help you find the right CSA in your area. Some good places to start include:
Sometimes areas with a lot of farms have CSA fairs where you can meet the farmers and learn more about the CSA options available to you.
If you're strictly following the Paleo Diet, make sure to ask the farmer how often they plan to give you items like potatoes or green beans in the vegetable share, and what your options are for swapping those out for more Paleo-friendly ingredients. Some CSAs might let you make the switch in advance, and some have a "swap box" where members can deposit produce they don't want and select something else.
The bottom line is that if you're committed to the Paleo lifestyle, you might want to try committing to a local farm too. Joining a CSA might introduce you to new vegetables or cuts of meat that could expand your palette, and you'll save some money while getting high-quality local food.
If you've joined a CSA and are looking for some good recipes for all that fresh food, check out our collection of Paleo Diet recipes.
The Paleo Diet Team
The Paleo Diet® team consists of a group of scientists, journalists, experts, and recipe creators who stay at the forefront of nutrition science.
More About The Author