Can The Paleo Diet Protect Against Chronic Diseases?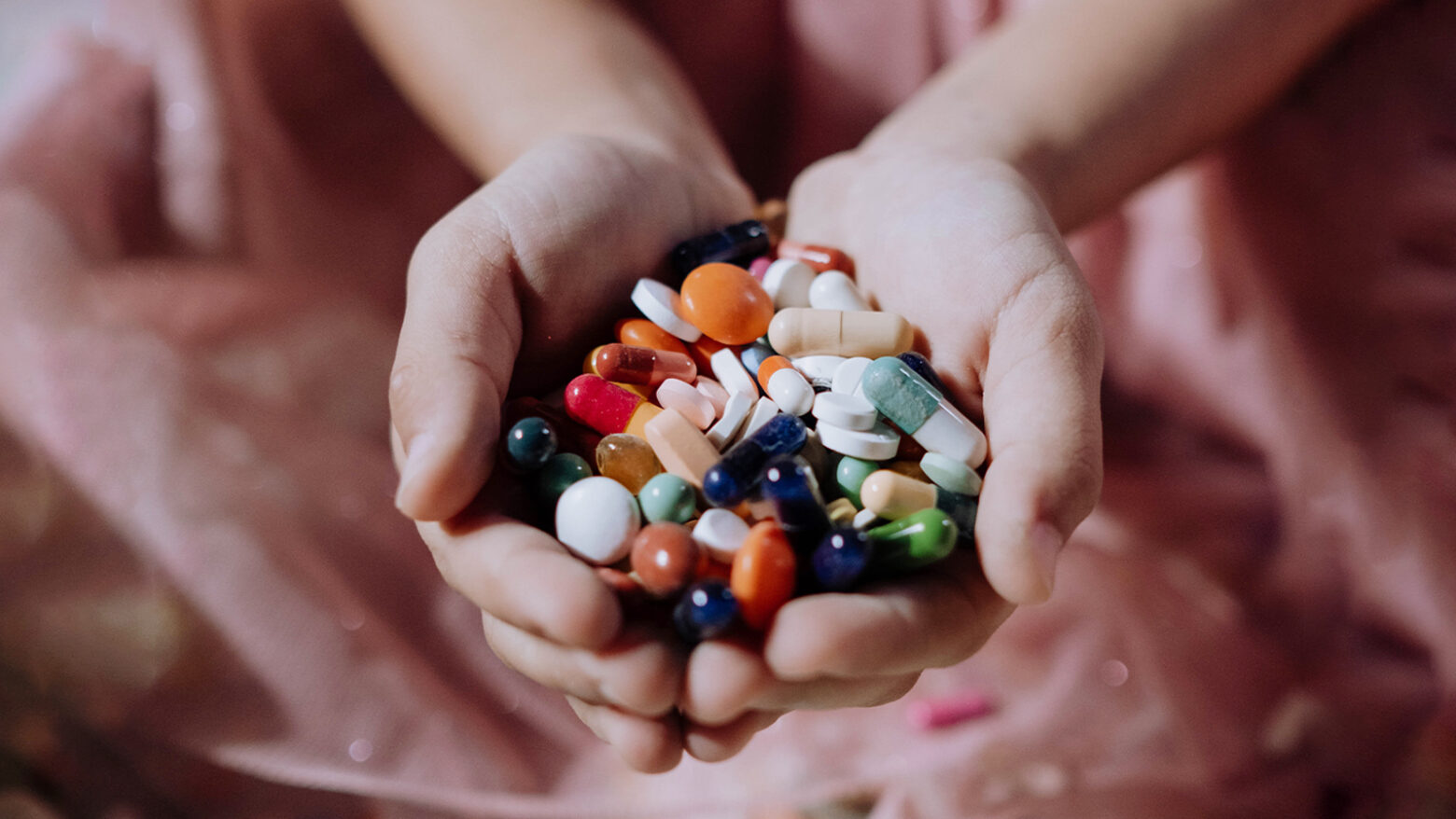 For the first time in human history, even now, chronic diseases have outpaced infectious diseases as the primary threat to human health. While this speaks to the tremendous scientific advancements in science and vaccine development, it also casts a shadow on the rapid rise of "diseases of lifestyle" and their impact on chronic disease progression.
The technical term is chronic noncommunicable diseases (CNCDs), and over the past 15 years they have increased sharply to account for approximately 73% of deaths and 60% of the disease burden we see today. This is up from 60% and 45.9%, respectively, in 2005. (1)
What Is a CNCD?
CNCD is an umbrella term for larger groups of diseases that are non-infectious (and thus non-communicable from person to person). There are five main categories of CNCDs;
Cardiovascular diseases (such as heart attack and stroke)
Cancer
Chronic respiratory disease (such as asthma and COPD)
Diabetes (2) and other metabolic disorders
CNCDs are classified as "chronic diseases" because of the long duration of the condition and because of how much they can limit the daily activities and routines of patients. (3)
The Lifestyle and CNCD Connection
The development of CNCDs is multi-factorial and largely based in the lifestyle of patients. Leading risk factors include smoking, excess alcohol consumption, low intake of vegetables and fruit, and high consumption of salt and sugar. (1)
It's widely accepted now in the scientific community that what you eat, how much you exercise, and lifestyle factors like sleep (total and quality) and stress are major influencers in the pathogenesis of these diseases. (4)
Weight gain is also another key factor strongly associated with markedly increased risk of developing CNCDs and the subsequent health complications (and increased mortality) that arise as a result. (5)
The Paleo Diet® & Chronic Diseases
By definition, The Paleo Diet helps clients move away from many of the risk factors of CNCDs; such as high-salt and high-sugar processed foods and excess alcohol consumption. A Paleo diet also helps clients move toward foods that support better health like increased vegetable and fruit intake, as well as intake of sufficient levels of quality protein. (6)
The Paleo Diet has shown benefits in a 2015 systematic review (with meta-analysis) for metabolic syndrome—a group of conditions that occur together and increase your risk of CNCDs like heart attack, stroke, type-2 diabetes and various cancers. Metabolic syndrome is characterized by a constellation of symptoms, such as high blood pressure, excess body-fat around the mid-section, high blood sugar, and abnormal triglyceride levels or cholesterol levels. (7)
Other studies applying the Paleo Diet strategy have found positive effects on lowering the risk of diabetes, cardiovascular disease, cancer, and type-2 diabetes. In a 2022 meta-analysis, researchers found The Paleo Diet was the best at improving biomarkers of chronic disease and inflammation when compared with DASH, Mediterranean, ketogenic, plant-based, and low-fat diets. (8) This would suggest The Paleo Diet could be a vital tool for reversing CNCDs.
Research on The Paleo Diet & CNCDs
Weight loss is a cornerstone of reversing disease progression in CNCDs and The Paleo Diet can play a key role. A 2019 systematic review of 11 randomized control trials published in the Nutrition Journal evaluating the effect of a Paleo diet on the prevention (or control) of chronic diseases concluded that it may assist in disease management and weight control. (9)
The best results with regard to weight loss were found in overweight and obese individuals. One study found a normalization of glucose levels and reductions in bodyweight, body mass index (BMI), and waist circumference over two years in overweight and obese women. (10)
Another study in post-menopausal overweight and obese women also revealed improvements in bodyweight, body mass index (BMI), and waist circumference over a 6-month time frame, as well as cognitive markers like memory and functional brain responses. (11)
Nine out of the 10 studies assessing weight loss showed improvements, averaging approximately 7.7 lb. (3.5 kg) reductions in bodyweight. In regard to BMI, five out of six studies found small improvements in BMI (dropping just over 1 point) and four out of seven studies showed a reduction in waist circumference. (9)
How Can The Paleo Diet Help Reverse CNCDs?
What are the potential mechanisms at play that make The Paleo Diet an effective strategy for weight loss and thus reversing or preventing chronic diseases?
First, the most obvious difference in the groups adopting a Paleo Diet is the omission of ultra-processed foods (i.e., cereals, pastries, etc.) commonly laden with excess sugars and processed fats. In addition, the Paleo diets excluded soft drinks, beer, and added salt. Reductions in the aforementioned foods can dramatically reduce caloric intake and thus trigger weight loss.
Second, The Paleo Diet appears to play a role in satiety. One study examined the acute effects of meals on biochemical markers of satiety and found concentrations of glucagon-1 and peptide YY were markedly elevated after participants consumed a Paleo meal versus a control meal. (12)
The 2019 review in Nutrition Journal examining randomized control trials and the effects of a Paleo diet on anthropometric markers—bodyweight, BMI, and waist circumference—found improvements in these outcome measures. Thus indicating a potential strategy for preventing or controlling CNCDs since excessive weight gain is a major risk factor in the development and progression. The 2022 meta-analysis also concluded that specific food choices were more important in reducing markers of chronic disease than focusing on macronutrients like fat and carbs. With the elimination of processed foods, added salt, and refined sugars, the food choices in The Paleo Diet are optimized to protect against chronic disease.
References
WHO. Library cataloguing-in-publication data global status report on noncommunicable diseases 2014. 1.Chronic disease – prevention and control. 2.Chronic disease – epidemiology. 3.Chronic disease – mortality. 4.Cost of illness. 5.Delivery of health care. Geneva: World Health Organization; 2014.
WHO. 10 Facts on Non-Communicable Diseases – viewed on August 3rd, 2020. ho.int/features/factfiles/noncommunicable_diseases/en
Institute of Medicine. Living well with chronic disease: a call for public health action. Washington, D.C.: The National Academic Press; 2012.
Ahmed T, Hsboubi N. Assessment and management of nutrition in older people and its importance to health. Clin Interv Aging. 2010;9;5:207–16.
WHO. Diet, nutrition and the prevention of chronic diseases. Geneva: World Health Organization; 2003.
Cordain L, Miller JB, Eaton SB, Mann N, Holt SH, Speth JD. Plant-animal subsistence ratios and macronutrient energy estimations in worldwide hunter-gatherer diets. Am J Clin Nutr. 2000;71(3):682–92.
Manheimer EW, Zuuren EJV, Fedororowicz Z. Paleolithic nutrition for metabolic syndrome: systematic review and meta-analysis. Am J Clin Nutr. 2015;102:922–32.
Liang S, Mijatovic J, Li A, Koemel N, Nasir R, Toniutti C, et al. Dietary Patterns and Non-Communicable Disease Biomarkers: A Network Meta-Analysis and Nutritional Geometry Approach. Nutrients. 2022 Dec 23;15(1):76.
Menezes et al. Influence of Paleolithic diet on anthropometric markers in chronic diseases: systematic review and meta- analysis Nutrition Journal (2019) 18:41
Stomby A, Simonyte K, Mellberg C, Ryberg M, Stimson RH, Larssom C, et al. Diet-induced weight loss has chronic tissue-specific effects on glucocorticoid metabolism in overweight postmenopausal women. International. Int J Obes. 2015;39(5):814–9.
Boraxbekk CJ, Stomby A, Ryberg M, Lindahl B, Larsson C, Nyberg L, et al. Diet-induced weight loss alters functional brain responses during anepisodic memory task. Obes Facts. 2015;8(4):261–72.
Frassetto LA, Schloetter M, Mietus-Synder M, Morris RC, Sebastian A. Metabolic and physiologic improvements from consuming a paleolithic, hunter-gatherer type diet. Eur J Clin Nutr. 2009;63(8):947–55.
Dr. Marc Bubbs ND, MSc, CISSN, CSCS
Dr. Marc Bubbs is a naturopathic doctor, author, and performance nutrition consultant for a portfolio of professional and Olympic athletes.
More About The Author