6 Stress-Busting Drinks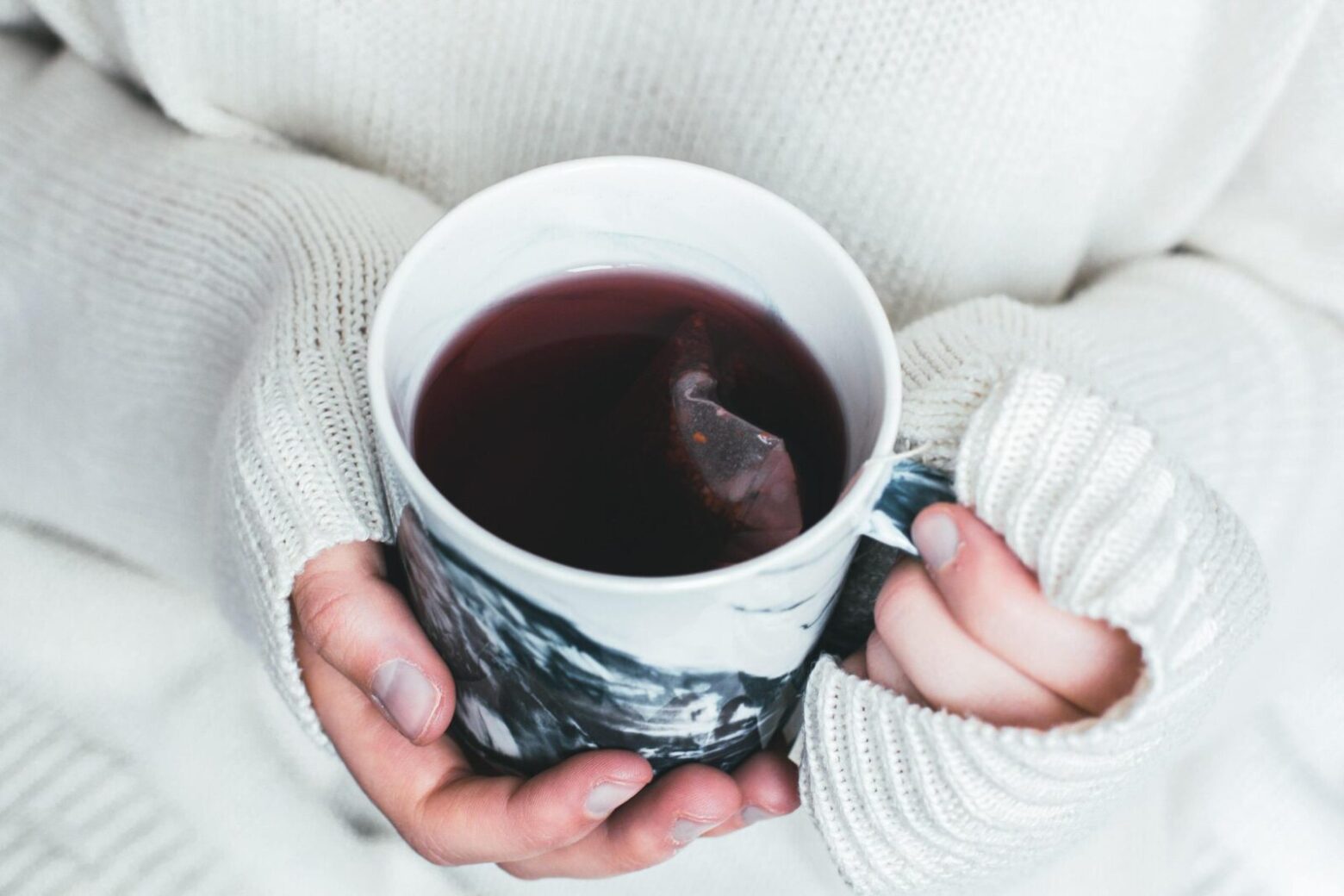 The world we live in is filled to the brim with stressors. Whether it's work or family related, it seems we can't get away from things that sabotage our mental health. And this year in particular has been a ball of chaos!
Fortunately, there are many ways to boost your self-care that don't require a lot of work or energy, which is important when you're feeling run-down.
That's why we recommend introducing functional beverages into your self-care routine. These are nonalcoholic drinks that science shows will help you boost your immunity, or otherwise improve your health.
Don't know where to start? Below are seven drinks that reduce stress levels and allow you to drink in the calm. Give one of these soothing drinks a try at the end of a tough day, or when you just want to give yourself a metaphorical hug.
NOTE: Some of these drinks are not 100% Paleo and should be consumed as part of the 85/15 rule. You can always skip the added sweetener (yes, like honey too) to make these tonics even healthier!
Let's start with a surprisingly soothing drink—an iced tea! This recipe contains lemon balm, an herb that some promising research indicates can boost mood and improve cognitive performance. [1] Bonus: It can help you feel less stressed without making you feel sleepy or drugged—and that can mean better energy to enjoy your better mood.
Get the recipe: Lemon Balm Iced Tea by Health Starts in the Kitchen
Moon milk comes from Ayurvedic traditions and combines ashwagandha and warming spices in a plant-based milk (like almond milk) to create a warm, soothing beverage. Ashwagandha is shown to help calm anxiety and promote rest. [2] It can make you feel sleepy though, so this is best reserved for bedtime.
Get the recipe: Moon Milk by Bon Appétit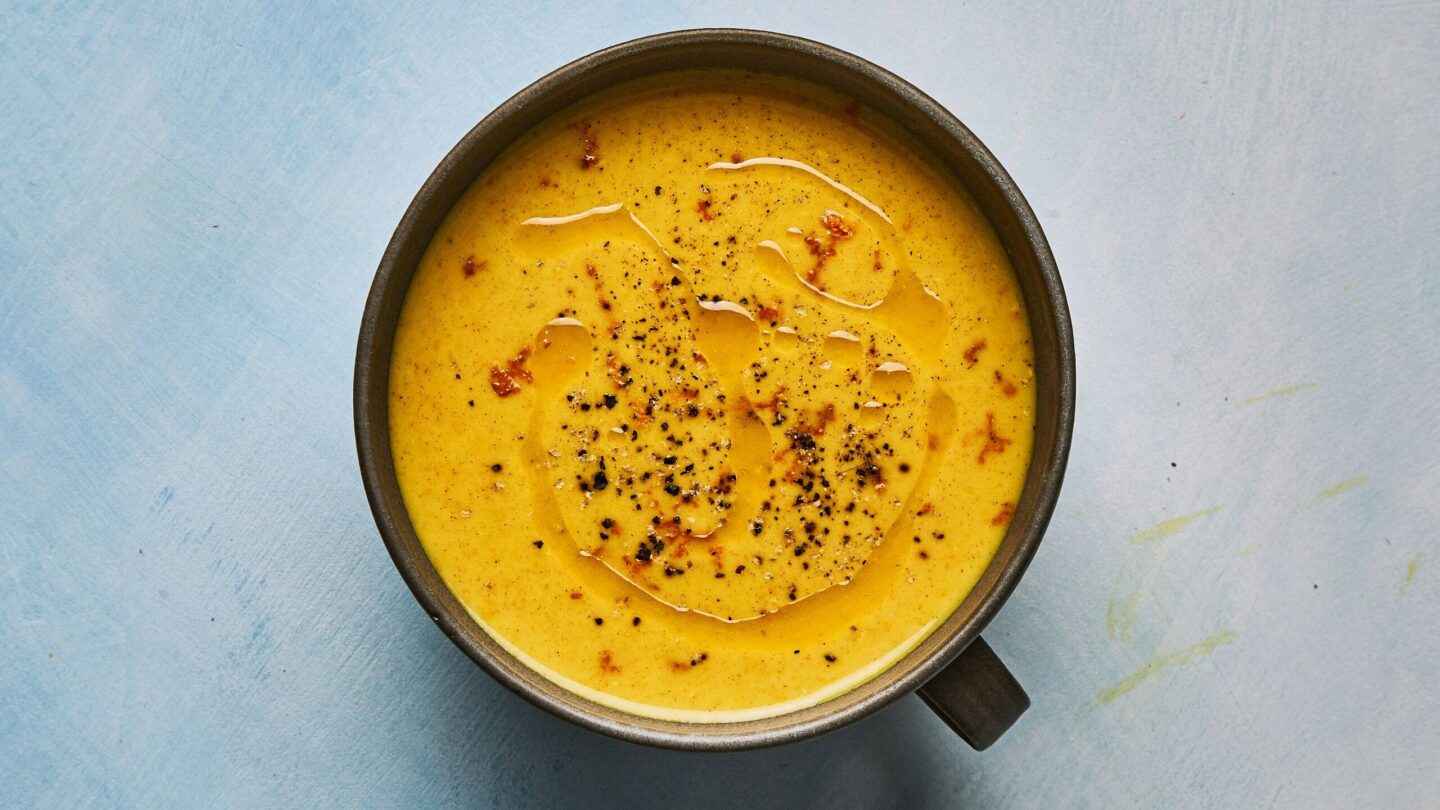 Who doesn't love a good cup of hot chocolate? Instead of cocoa, this Paleo-friendly version uses cacao, the unprocessed version of chocolate that is rich in antioxidants. Cacao also has the potential to raise serotonin levels, the neurotransmitter that helps provide feelings of calm and stability for mood. While more research needs to be done to understand the full human effect, research so far is promising. [3] CBD also helps with anxiety, and while more research needs to be done, evidence suggests it has a calming effect on the brain and mood. [4]
Get the recipe: Hazelnut Hot Chocolate with CBD Oil by Sweet Lizzy
Reishi mushrooms are reputed to have medicinal properties, largely because they help to reduce inflammation. Anxiety and depression are often attributed to fatigue, and reishi coffee can provide relief from these inflammation-related symptoms. [5] This mushroom coffee latte is easy to whip together. Paired with cacao, it's an anti-inflammatory punch that tastes rich and creamy.
Get the recipe: 5-Minute Vegan Mushroom Latte Recipe by Minimalist Baker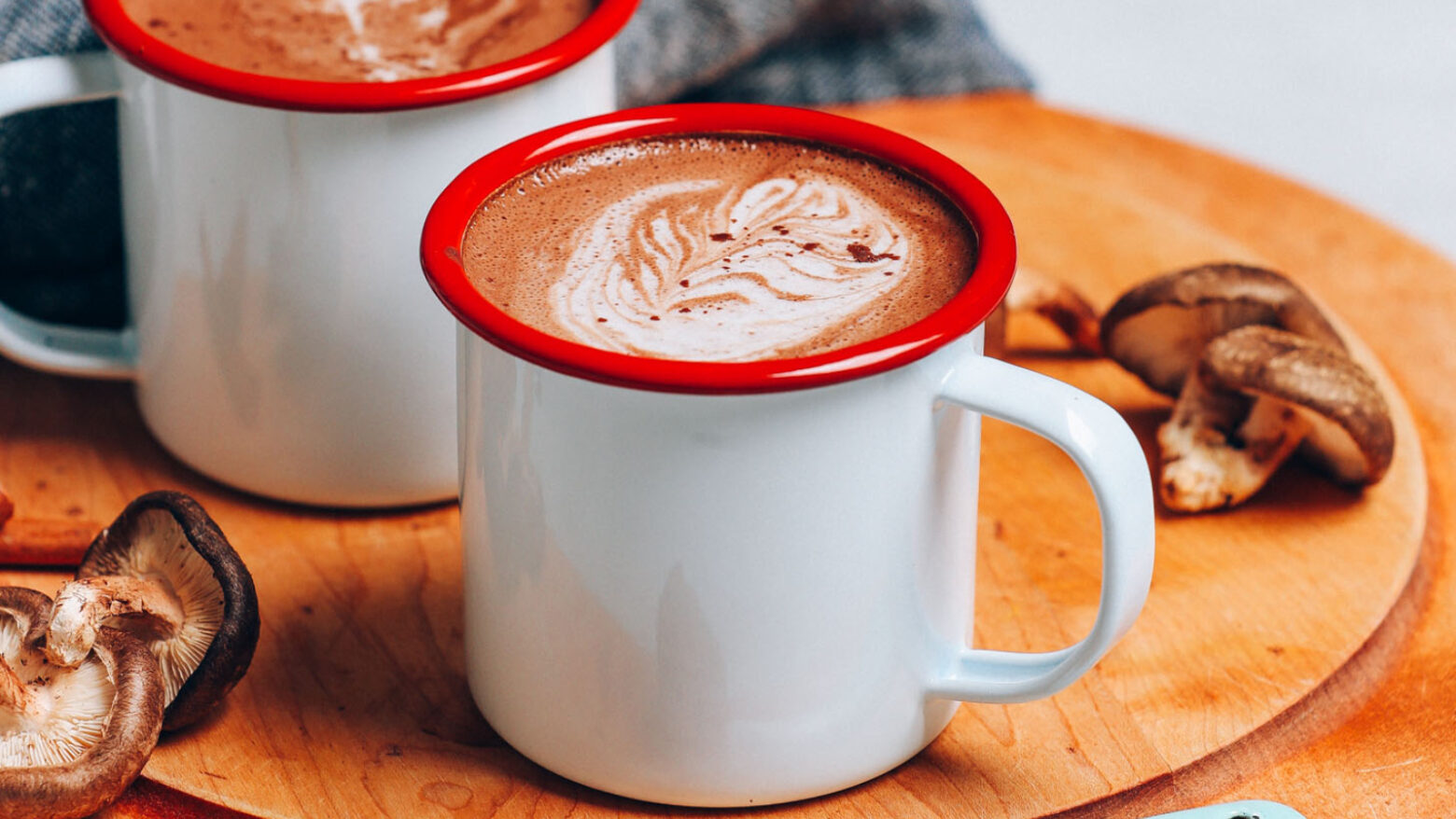 L-theanine is an amino acid that is sometimes used in supplement form for anxiety or mental focus. It's naturally found in higher levels in green tea and matcha tea. When paired with the caffeine that is also naturally occurring in these, it can help to provide a calm focus for the brain. [6] You can make lattes and smoothies using green tea or matcha, or you can just brew it plain.
Get the recipe: Iced Matcha Green Tea Latte by Pinch of Yum
Golden milk is a coconut and turmeric drink that is warming, anti-inflammatory, with just a bit of gingery spice to give it a kick. You can make it with whatever Paleo-friendly non-dairy milk you have, but coconut gives it that burst of healthy fat. The black pepper is an essential ingredient to help the body use turmeric's active ingredient, curcumin. Curcumin appears to have many benefits including reducing inflammation and helping with anxiety and depression. While results on trials exploring turmeric's direct impact on anxiety have been mixed, most agree that it's better than placebo. [7]
Get the recipe: 5-Minute Vegan Golden Milk by Minimalist Baker
References
Scholey, A., Gibbs, A., Neale, C., Perry, N., Ossoukhova, A., Bilog, V., Kras, M., Scholz, C., Sass, M., & Buchwald-Werner, S. (2014). Anti-stress effects of lemon balm-containing foods. Nutrients, 6(11), 4805–4821. https://doi.org/10.3390/nu6114805
Chandrasekhar, K., Kapoor, J., & Anishetty, S. (2012). A prospective, randomized double-blind, placebo-controlled study of safety and efficacy of a high-concentration full-spectrum extract of ashwagandha root in reducing stress and anxiety in adults. Indian journal of psychological medicine, 34(3), 255–262. https://doi.org/10.4103/0253-7176.106022
Becker, K., Geisler, S., Ueberall, F., Fuchs, D., & Gostner, J. M. (2013). Immunomodulatory properties of cacao extracts – potential consequences for medical applications. Frontiers in pharmacology, 4, 154. https://doi.org/10.3389/fphar.2013.00154
Blessing, E. M., Steenkamp, M. M., Manzanares, J., & Marmar, C. R. (2015). Cannabidiol as a Potential Treatment for Anxiety Disorders. Neurotherapeutics : the journal of the American Society for Experimental NeuroTherapeutics, 12(4), 825–836. https://doi.org/10.1007/s13311-015-0387-1
Guggenheim, A. G., Wright, K. M., & Zwickey, H. L. (2014). Immune Modulation From Five Major Mushrooms: Application to Integrative Oncology. Integrative medicine (Encinitas, Calif.), 13(1), 32–44.
Unno, K., Furushima, D., Hamamoto, S., Iguchi, K., Yamada, H., Morita, A., Horie, H., & Nakamura, Y. (2018). Stress-Reducing Function of Matcha Green Tea in Animal Experiments and Clinical Trials. Nutrients, 10(10), 1468. https://doi.org/10.3390/nu10101468
Hewlings, S. J., & Kalman, D. S. (2017). Curcumin: A Review of Its Effects on Human Health. Foods (Basel, Switzerland), 6(10), 92. https://doi.org/10.3390/foods6100092
Aimee McNew
Aimee McNew is a nutritionist and writer who focuses on women's health, infertility, and postpartum wellness.
More About The Author