5 Foods That Look Like the Body Parts They Benefit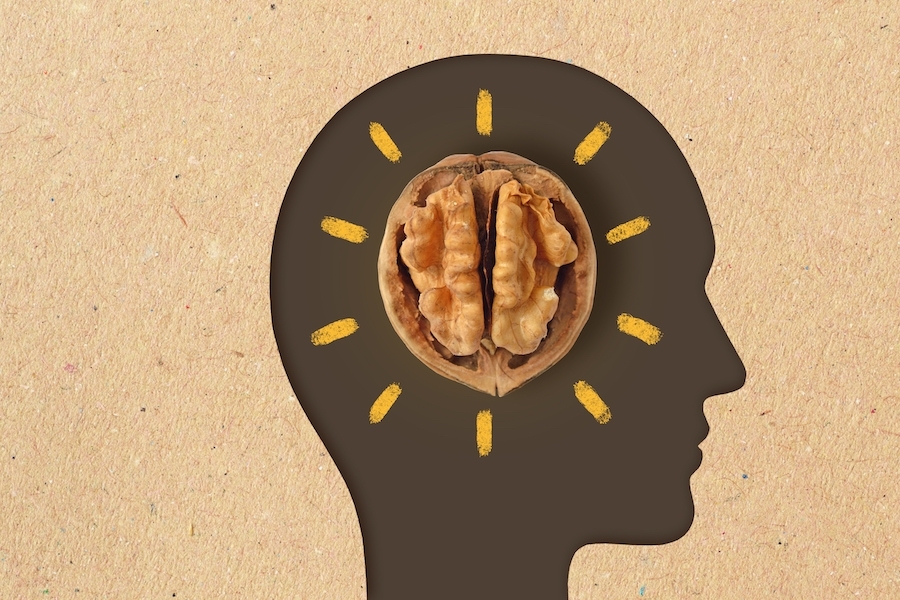 Have you ever noticed that a walnut looks like a brain – and enhances cognition?
Or that the uterus-shaped avocado, which takes 9 months to grow, is good for fertility?
This phenomenon is called the Doctrine of Signatures, and was popularized way back in the 1500s. The concept centered around the idea that "God has marked everything he created with a sign (signature) and the sign showed the purpose for the creation of the item". [1]
Today, the Doctrine of Signatures is ridiculed and criticized by some as unscientific. But despite its primitive origins, many researchers have actually addressed the topic in scientific literature and found that some examples may have some support.
Does that mean that foods were really created to resemble the body parts they benefit? That's up to whatever you believe! Either way, we have to admit that there are some remarkable coincidences that are backed up by science!
Here's a fun infographic that shows a few of the historical Doctrine of Signature examples that modern science supports. If nothing else, it's a great way to remember to eat your fruit and veggies!
Have you experienced any positive health benefits from eating these foods?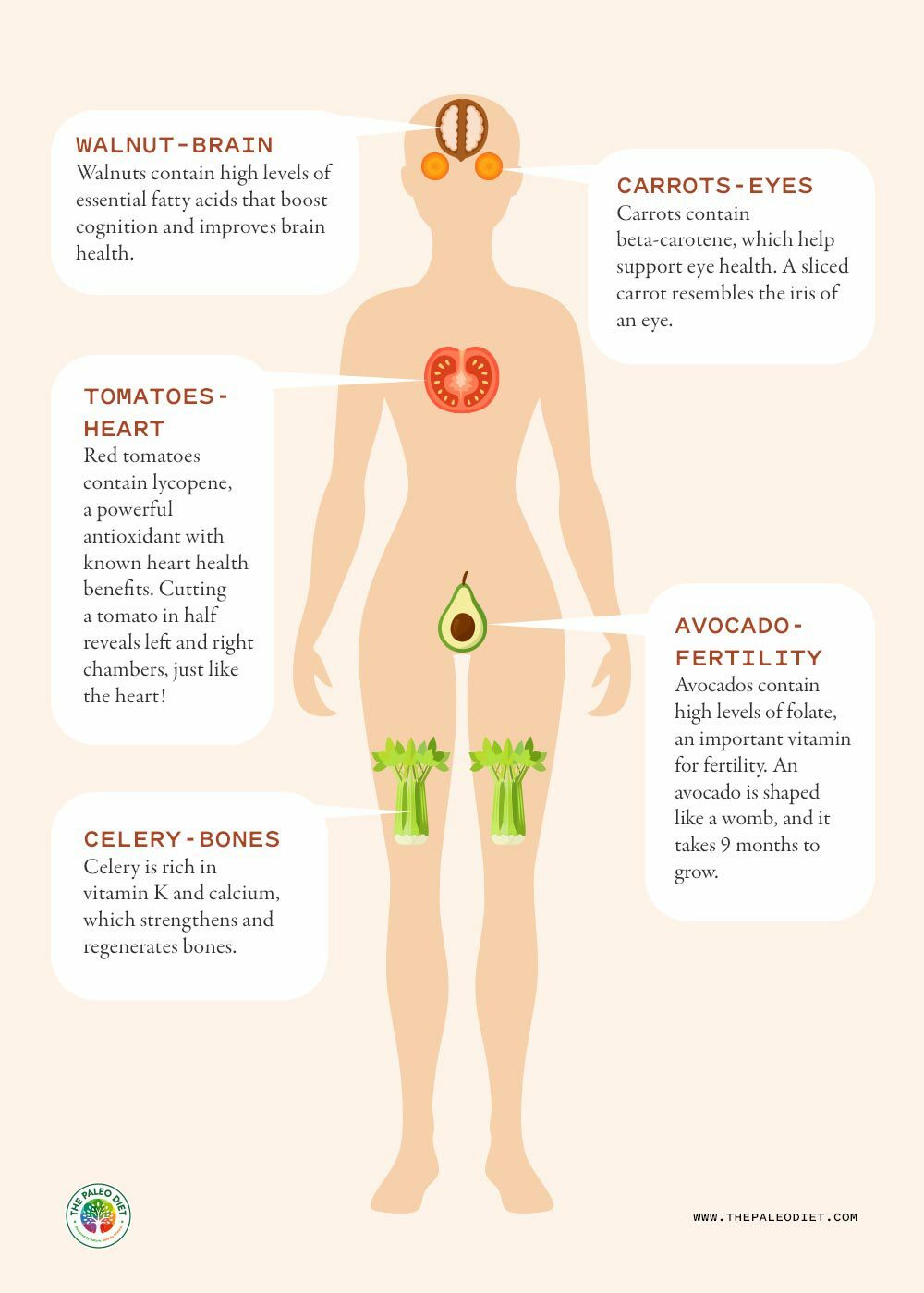 References
1. Pearce JM. The Doctrine of Signatures. Eur Neurol. 2008;60(1):51-52. doi:10.1159/000131714
The Paleo Diet Team
The Paleo Diet® team consists of a group of scientists, journalists, experts, and recipe creators who stay at the forefront of nutrition science.
More About The Author