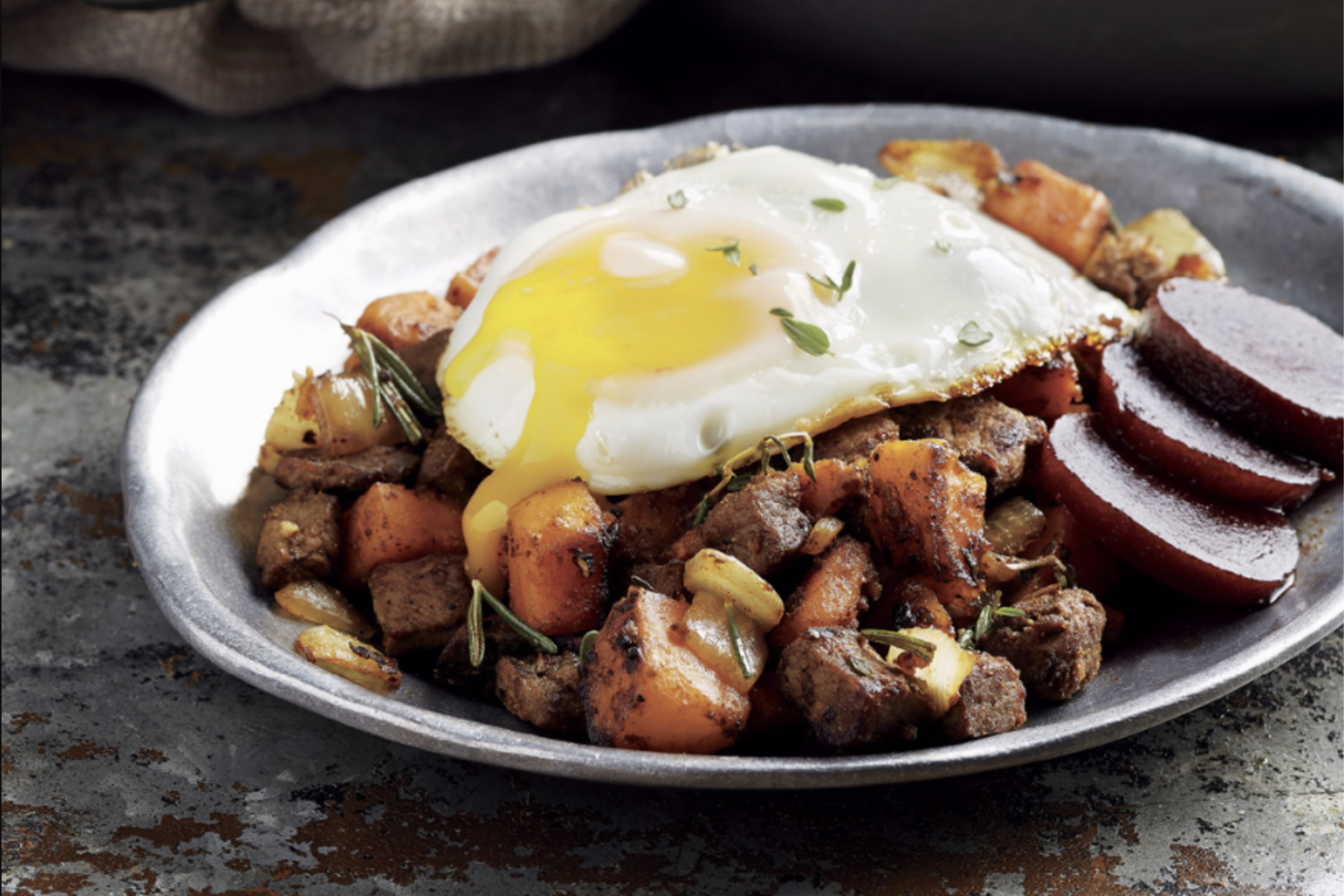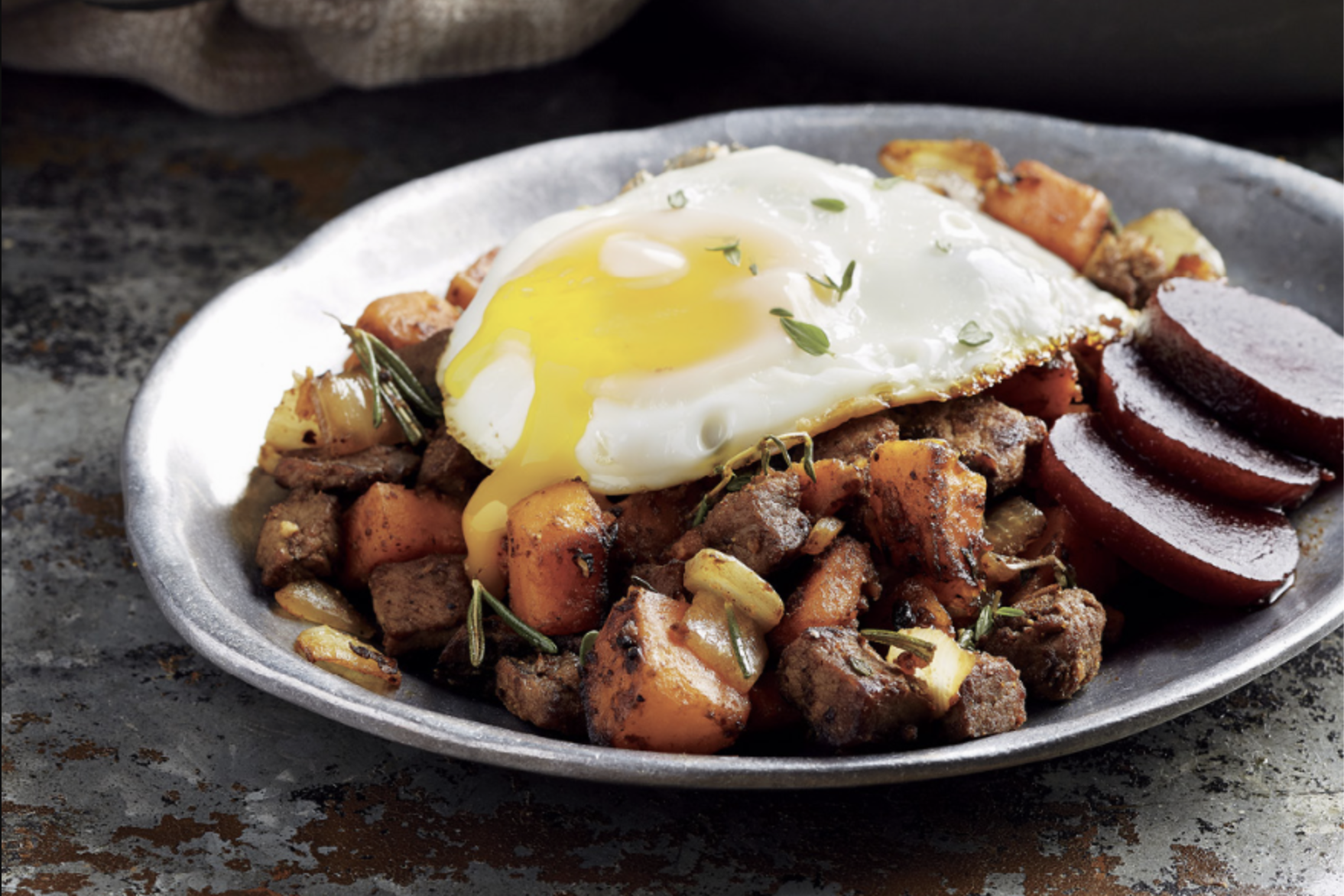 Beef Stew with Vegetables
The sweet aroma of stewing meat, mixed with the freshest ingredients, will have your mouth watering for more. Go ahead and indulge. This recipe is Paleo-perfect for warming up on a crisp fall day or a cold winter night.
For hundreds of pure Paleo recipes be sure to check out The Real Paleo Diet Cookbook and The Real Paleo Diet Fast and Easy.
Details
Recipe by:
Serves:

4

Meal:

Dinner
Prep Time:

15 minutes

Cook Time:

55 minutes

Total Time:

1 hour 10 minutes
Ingredients
4 tbsp extra virgin olive oil

2 lb chuck steak, cut into cubes

1 medium yellow onion, chopped

2 garlic cloves, crushed

4 larger carrots, peeled and cut into 1-inch pieces

4 celery stalks, cut into 1-inch pieces

1 small butternut squash, peeled, seeded, and cute into 1-inch cubes

2 c chicken broth

1 bay leaf

1 sprig fresh rosemary

1 tsp dried oregano

freshly ground black pepper, to taste

1-4 eggs
Directions
Heat 2 tablespoons of the oil in a cast iron skillet over medium flame.

Add meat to skillet and brown evenly on all sides, for approximately twelve minutes.

Remove from skillet.

Add the remaining 2 tablespoons of oil, onion, and garlic to pan. Sauté for five minutes.

Toss in carrots, celery, and squash and sauté for five additional minutes.

Return beef to skillet.

Pour in broth.

Bring to a boil, then cover and reduce heat to low.

Add bay leaf, rosemary, and oregano.

Cover and simmer for thirty minutes.

Sprinkle with black pepper.

If your looking for a little more protein, pan frying an egg (over easy) and putting it on top is a great addition!