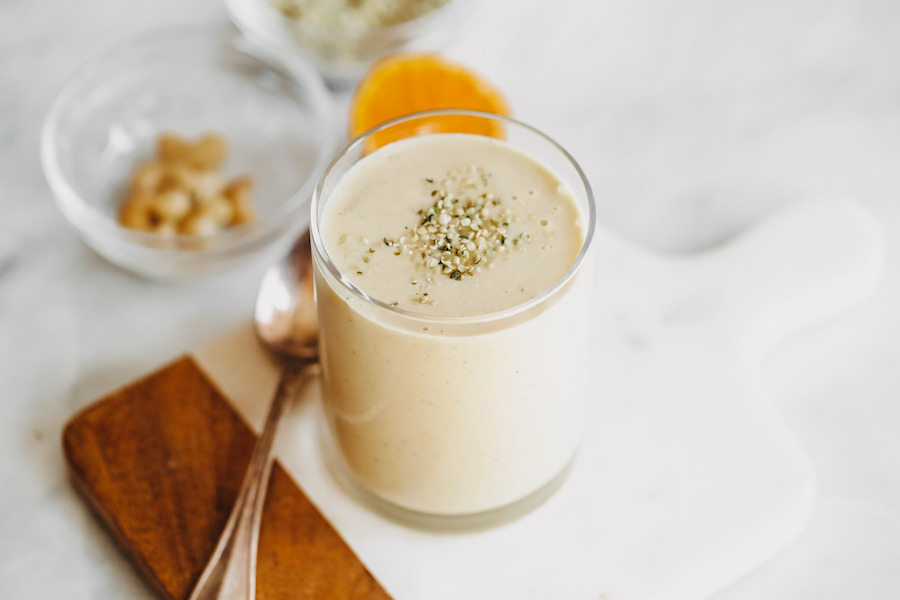 Level up with this pineapple power smoothie! This fuel-filled smoothie makes for the perfect energizing breakfast or post-workout drink.
Pineapple is the power ingredient in this tasty smoothie. It contains digestive enzymes called bromelain that help speed up recovery after a tough workout. Plus, pineapple is rich in the flavonoids that help your body fight off every day toxins, and can help increase immunity while fighting inflammation. Talk about a superfood!
Another power ingredient in this smoothie is hemp hearts, which are abundant in alpha-linolenic acid and linoleic acid, two essential fatty acids. Hemp seeds also have an excellent omega-3 to omega-6 nutrient ratio of 2:1 or 3:1, making them a healthy additive to any recipe!
To keep this recipe TRUEPALEO™, be sure to use an almond milk that is either additive-free or, better yet, homemade. You can also use cashew milk or any other dairy-free milk that you prefer, as long as it's pure!
Start by juicing a small orange, and pour it into a blender with almond milk. You can also use a whole orange cut into segments if your blender is powerful enough! Either way, remember that it's best to put the liquids in the blender first when making a smoothie to help best integrate the ingredients. Add the frozen pineapple, banana, cashews and hemp hearts, and blend until smooth. Pour your pineapple smoothie into a tall glass, top it off with hemp hearts, and enjoy!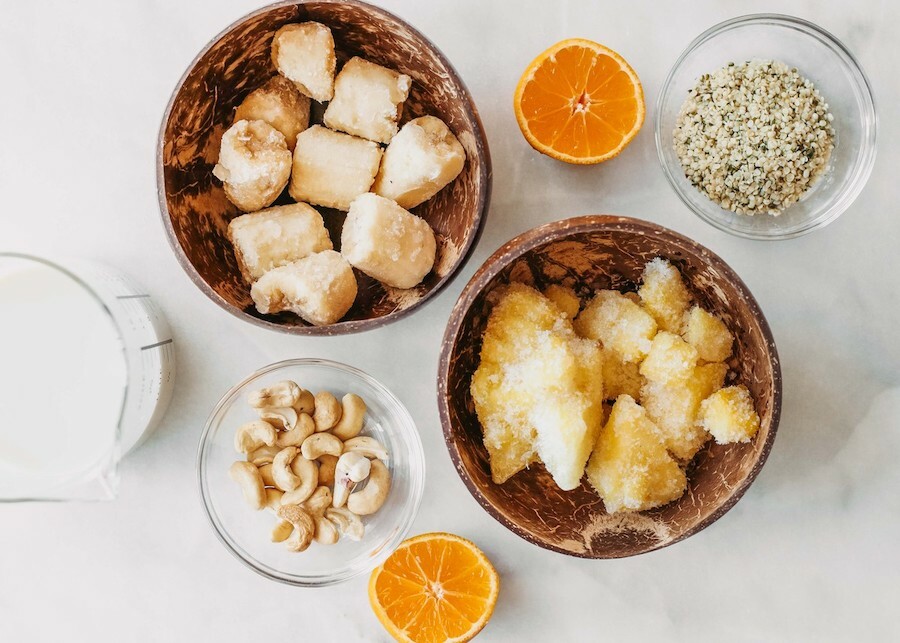 Love our recipes? Make going Paleo even easier and download our 7-Day and 28-Day digital meal plans!
Details
Prep Time:

5 minutes

Total Time:

5 minutes
Ingredients
1 cups almond milk, homemade or additive-free

1 orange, juiced

1 cups frozen pineapple chunks

1 banana, frozen and chopped

2 tbsp raw cashews

2 tbsp hemp hearts, plus more for serving
Directions
Combine all ingredients together in a blender and blend until smooth. Top with hemp hearts and serve with a straw.