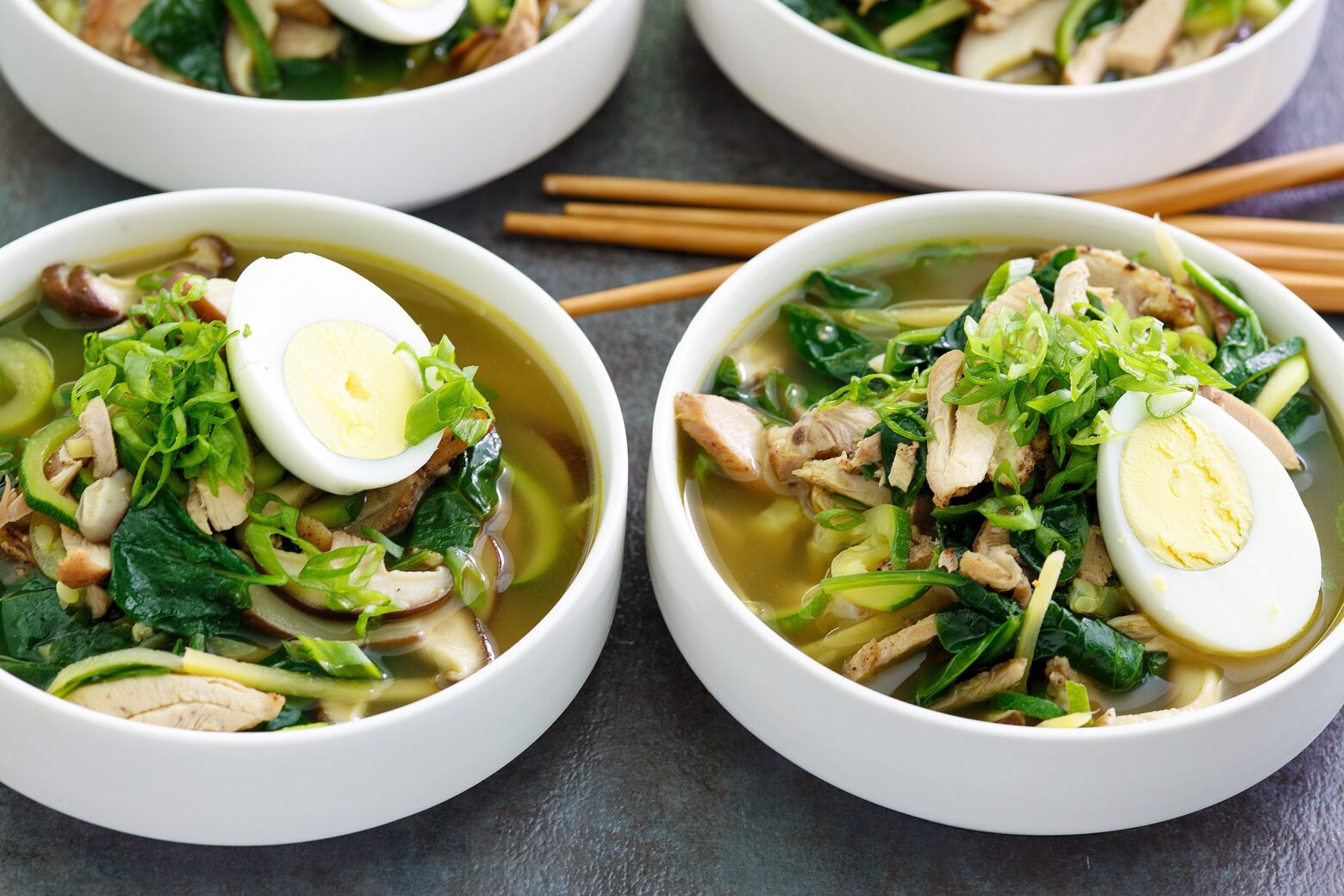 Spicy Chicken and Mushroom Ramen
As the days get cooler, you might start to crave a hearty bowl of soup. Keep it Paleo with this easy chicken and mushroom ramen made with zoodles instead of noodles!
Traditional Japanese ramen noodle dishes are complex, and can take hours to make. This quick recipe takes all the best parts of this savory dish and turns it into an easy weeknight meal!
As with most any recipe, this comes together quickest if you prepare ahead of time. Hard boil a few eggs to have on the ready, and prep your zucchini by spiralizing them into noodles. If you don't have a spiralizer, try thinly slicing them with a sharp knife instead. Remember to cut lengthwise for long, julienne-style "zoodles."
Chicken and mushrooms are the key ingredients to this ramen. We used chicken thighs for their fattiness, which lends extra flavor to the soup. We also used shiitake mushrooms for their earthy flavor, but you can use any other mushrooms you like instead.
Start by rubbing the chicken thighs with Chinese five-spice powder and black pepper. Broil for a few minutes each side to get a nice crisp exterior, then slice and set aside. Meanwhile, create your broth by combining chicken stock with fresh ginger and garlic. Simmer the mushrooms in the broth until cooked, then add the zoodles and cook until crisp-tender—just another minute or so. Add the chicken to the broth and let sit just long enough for the flavors to marry.
To serve, divide the ramen among bowls and top with hard-boiled egg, scallions, and crushed red pepper.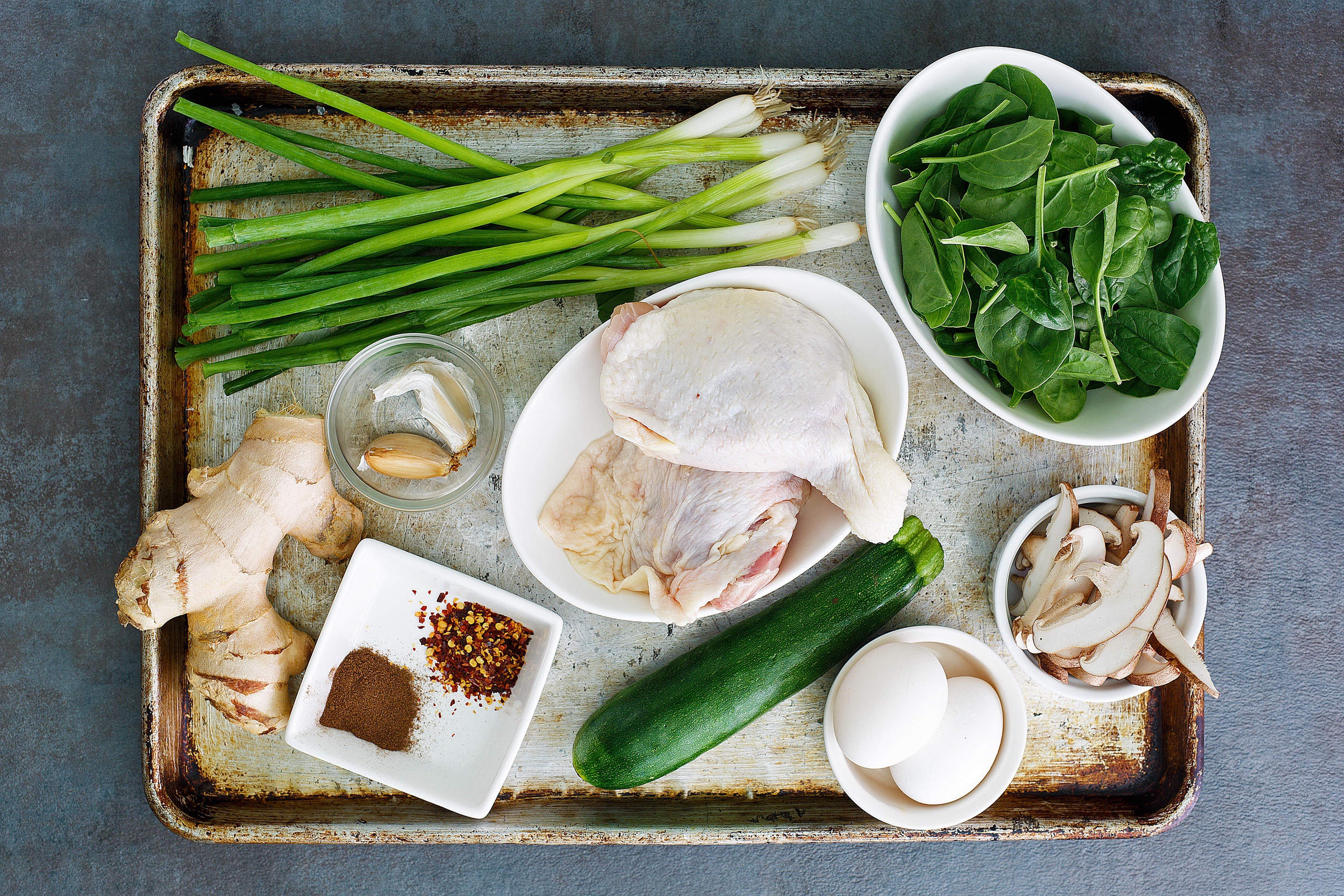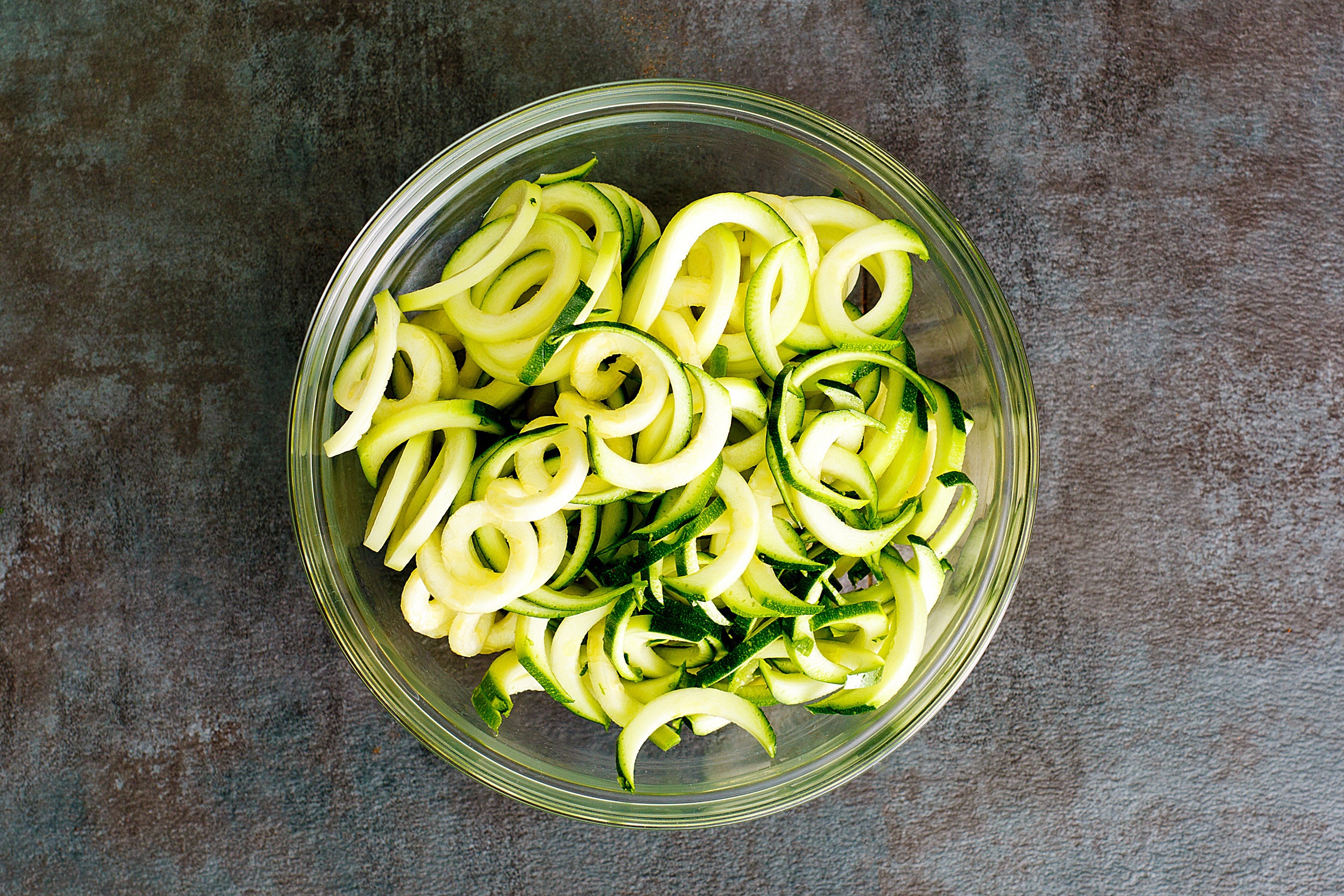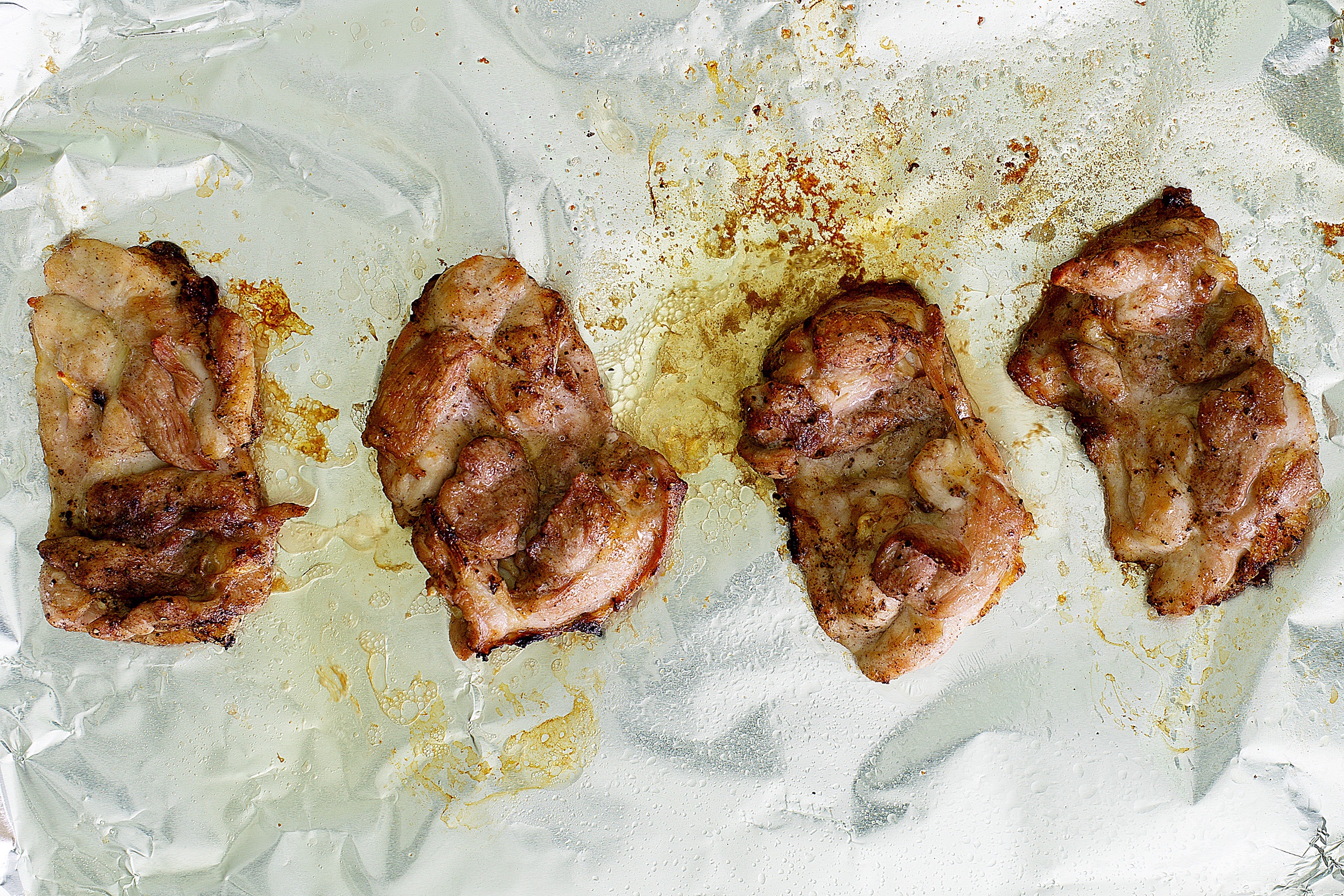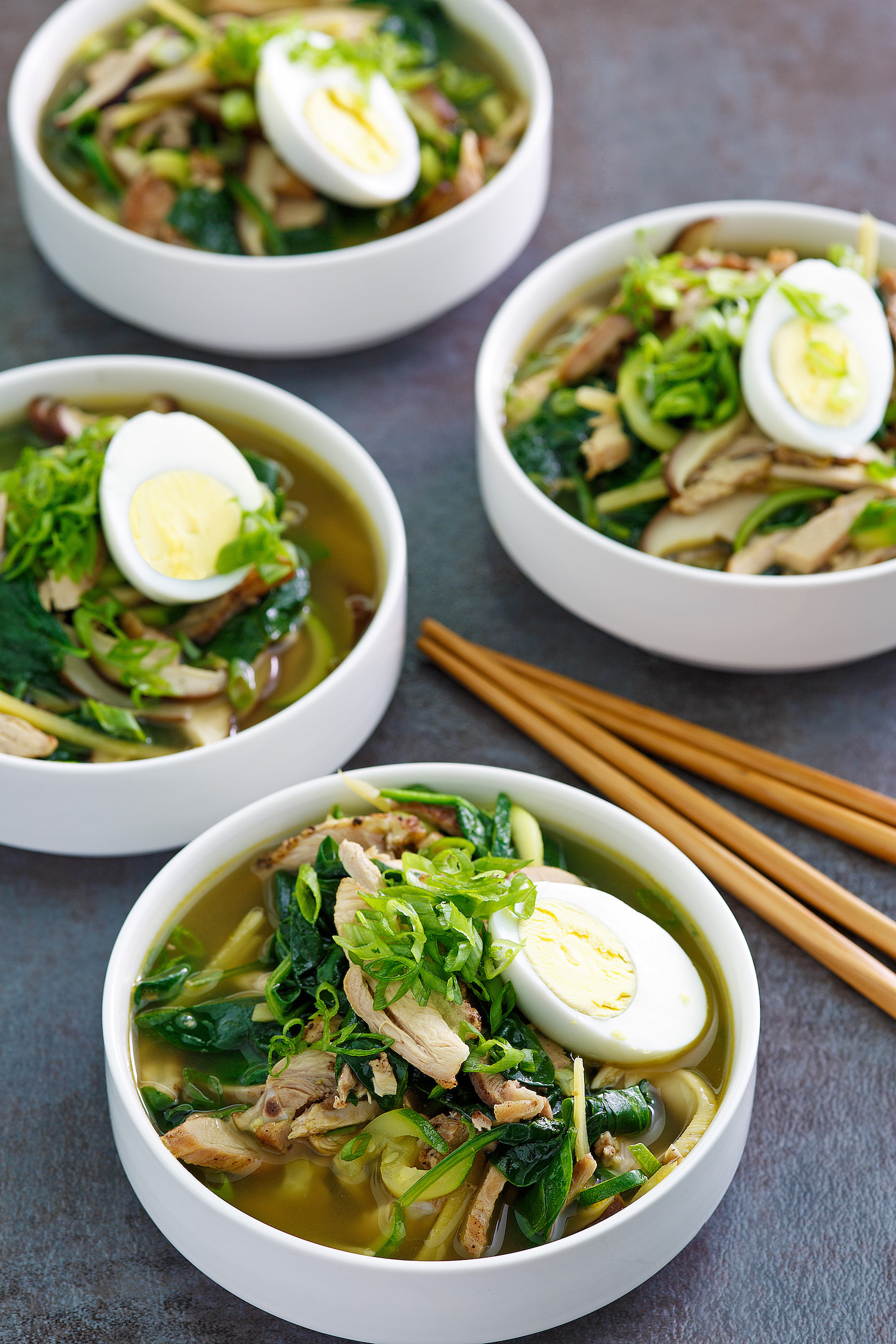 For hundreds of pure Paleo recipes be sure to check out The Real Paleo Diet Cookbook and The Real Paleo Diet Fast and Easy.
Details
Recipe by:
Serves:

4

Meal:

Dinner
Prep Time:

15 minutes

Cook Time:

15 minutes

Total Time:

30 minutes
Ingredients
4 skinless, boneless chicken thighs

1 tsp salt-free Chinese five-spice powder

1/2 tsp black pepper

8 cups unsalted chicken stock

1 one-inch piece ginger, peeled and cut into matchstick-size pieces

2 cloves garlic, peeled and thinly sliced

4 oz shittake mushrooms, stems removed and sliced

1 medium zucchini, spiralized

5 oz baby spinach, roughly chopped

2 hard-boiled eggs, halved lengthwise

Sliced scallions

Crushed red pepper (optional)
Directions
Preheat broiler. Rub chicken thighs with five-spice powder and sprinkle with black pepper. Place chicken thighs on a foil-lined baking sheet. Broil 4 to 5 inches from the heat for 8 to 10 minutes or until done (175°F), turning once halfway through broiling. Once cool enough to handle, slice chicken and set aside.

Meanwhile, in a large saucepan, combine chicken stock, ginger, and garlic. Bring to a boil, then reduce heat to low. Add mushrooms and simmer for 2 minutes.

Add zucchini noodles and simmer for another minute. Remove saucepan from the heat. Add spinach; stir just until wilted. Stir in the chicken.

Divide ramen among four bowls. Top each with a hard-boiled egg half, scallions, and crushed red pepper.